All About Cannabinoids
Posted by TONYA ONEILL on
The endocannabinoid system (ECS) is a complex network of receptors, enzymes, and neurotransmitters that are found in all vertebrates, including humans. It plays a critical role in regulating various physiological processes, including pain sensation, appetite, mood, and immune function. The ECS is an important part of the body's homeostatic system, which helps to maintain balance and stability in response to internal and external stimuli. The ECS was first discovered in the 1990s when scientists were researching the effects of THC, the primary psychoactive component of cannabis. They found that THC binds to specific receptors in the brain and body, which...
Posted by TONYA ONEILL on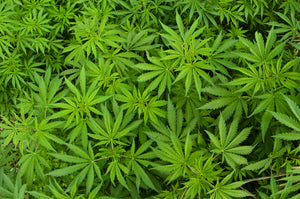 1. THC (Tetrahydrocannabinol) THC is the most commonly referred to cannabinoid group. It is the compound in weed that produces psychoactive, euphoric effects. The high that is associated with cannabis comes from this cannabinoid.  THC is not a single compound but a family of compounds that consist of different THC analogs. These analogs include Delta 8, Delta 9, and THCa (not to be confused with THCA). When THC is ingested or smoked, it goes into the bloodstream and directly binds to cannabinoid receptors throughout the nervous system, which activates the "high". Studies show that THC is associated with reducing nausea,...