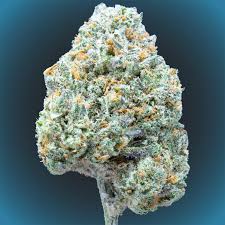 Delta 8 THC Flower Sweet Kush and Green Crack Terpenes
Hemp Derived Sweet Kush & Green Crack Flower that is soaked in Delta 8 THC and then rolled in keif and sprayed with Green Crack terpenes to give it a great taste and smell. This combination would be an Awesome Hybrid / Sativa with Green Crack being the Sativa and sweet kush being a Hybrid.


Sweet Kush hits on all the kush lover's demands, as it is cerebral and giddy, tingly and energetic. You'll feel an immediate mood shift, instantly uplifted and blissful. During this euphoric stage, warm tingles spread from your head to your limbs and lastly make it to your fingertips. These sensations will have you sinking deeper and deeper into your relaxation. Enjoy this stage as long as you can manage as it usually fades into a nice, deep sleep.
Like many other terpenes, including myrcene and pinene, CBP also features pain-fighting and anti-inflammatory effects. Together, the combination of these three powerful terpenes and the high THC content in Green Crack suggest that the herb may have relaxing, pain-fighting, and slightly hypnotic effects overall.
Green Crack is Sativa Dominant Hybrid
This particular strain comes in 3.5 grams, 7 grams, 14 grams , 28 grams , 1lb or more. 
Please call me if you need more than 1lb. 
Pleased on the ease of getting flower delivered through the mail. The product is satisfactory for my need.