How Do I Take Delta 8? Here's Some Things You Need to Know
Posted by TONYA ONEILL on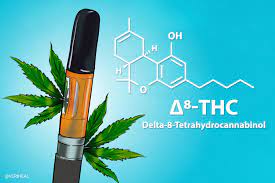 How Do I Take Delta 8?  
Delta 8 comes in a variety of different forms. So your choice will depend on whatever you feel most comfortable with.  
The most widely available Delta 8 products are edibles, particularly gummies. All you need to do with these is take the suggested dosage size and then wait about an hour and a half before deciding to take more. The edible method tends to take a while to kick in, so it requires a bit of patience.  
Vape cartridges are another common type of Delta 8 product. Inhaling Delta 8 via a vaping device usually produces the fastest results of all of the different methods. However, given the current controversies surrounding vaping, it might not be for everybody.  
Next, there's Delta 8 oil tinctures. If you've taken CBD oil before, these are likely very familiar. You just unscrew the cap from the bottle, fill the dropper to the desired amount, squeeze the dropper under your tongue, and then hold it for about 60-90 seconds before swallowing.  
Regardless of what method you choose, the standard advice is to "start low and go slow." You don't want to overwhelm yourself with too high of a dose. Most beginners start with about 10 mg of Delta 8 before increasing as needed.