Latest Trends In Cannabis
Posted by TONYA ONEILL on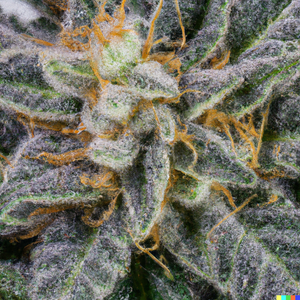 In the world of cannabis enthusiasts, few strains have achieved the legendary status of Bubba Kush. Revered for its potent effects, distinctive aroma, and soothing qualities, Bubba Kush has become a staple in the repertoire of strains available to consumers. But where did this iconic strain originate, and how did it rise to prominence? Let's delve into the fascinating history of Bubba Kush and trace its journey from its origins to becoming a beloved strain among cannabis connoisseurs. Buy Bubba KushThe Birth of Bubba Kush: Origins and LineageBubba Kush's exact origins are somewhat shrouded in mystery, with multiple stories and...
Posted by TONYA ONEILL on
Cannabis enthusiasts and connoisseurs have always sought out the finest strains that offer exceptional effects, flavors, and aromas. With a wide array of cannabis strains available, each with its unique characteristics, selecting the top 100 weed strains of all time is no easy task. However, we've compiled a comprehensive list that covers a diverse range of strains, taking into account their potency, lineage, popularity, and overall impact on the cannabis community. So, without further ado, let's dive into the world of the best weed strains.1. Blue Dream – Hybrid (Sativa-dominant)What Makes It Stand Out: Blue Dream's smooth combination of euphoria...
Posted by TONYA ONEILL on
Exploring the Combination of CBD and Coffee 5 Comments / Uncategorized / By yourcbdsource Upon waking each morning, most people combat their residual tiredness and fatigue by reaching for a hot beverage loaded with caffeine. According to the FDA, approximately 80% of all adults in the United States consume caffeine on a daily basis, with coffee leading the pack on the form that caffeine takes.   A Bit About Caffeine Caffeine is a stimulant. When consumed at an appropriate level, it enhances alertness and reduces the need for sleep. About 30 minutes after consuming, caffeine takes effect, and lasts about 5 to 6 hours for most people....
Posted by TONYA ONEILL on
In November citizens of Maryland cast a vote to decide whether or not cannabis should be legalized recreationally. The vote went through with the majority being in favor of the bill. There are two lawmakers who are responsible for cosponsoring the Cannabis Reform bill. These delegates are C.T. Wilson, chair of the Economic Matters Committee, and Vanessa Atterbeary, chair of Ways and Means. Both delegates originally opposed the bill but now much must bend to the will of the voters to construct legislation that will spur the economy. Delegate Wilson was quoted, " We believe in the concept of making...
Posted by TONYA ONEILL on
Storing And Keeping HHC Products Fresh -A Complete Beginner's Guide
If you're a hemp enthusiast up for that psychoactive kick, HHC is for you. People have only recently begun to learn about HHC products. Research into the cannabinoid is in its early stages, and this will lead to new discoveries.  HHC users need to be further educated on various aspects of its use, including safe storage and tips for extending the shelf life.
---